Wiggle Hill Farm Rams
Glen's Nimrod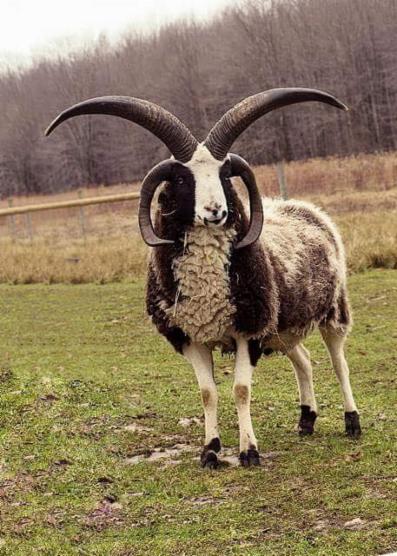 Nimrod came to us from Ohio last fall, and has sired some nice 2018 lambs.
Morgan Farms Benjamin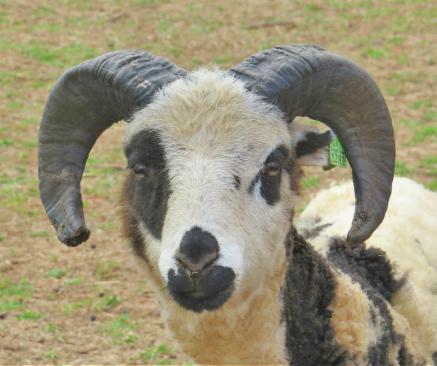 Benjamin is an up-and-coming ram we hope will sire some lambs next year.
Reference Sires:
Wiggle Hill Kaine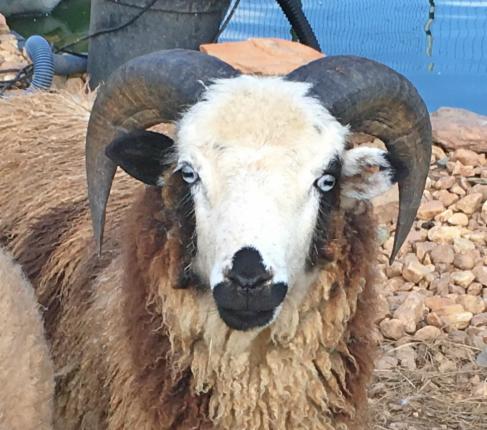 Kaine has the most amazing blue eyes. He is a fully fused 4 horn. He sired some nice 2018 lambs.
He is owned by our sister farm Trinity C Acres.
Wiggle Hill Isaac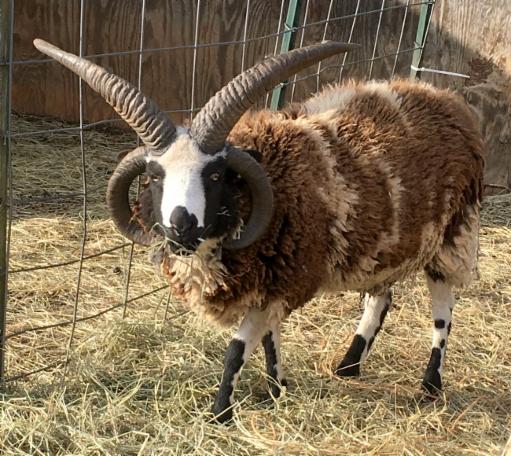 Isaac sired lambs in 2016 and 2017

Moose Mountain Elijah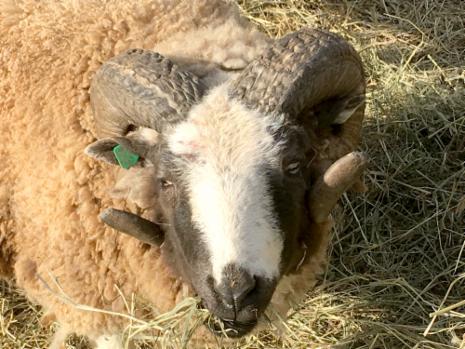 Elijah sired lambs 2015-2018, 2 horn lilac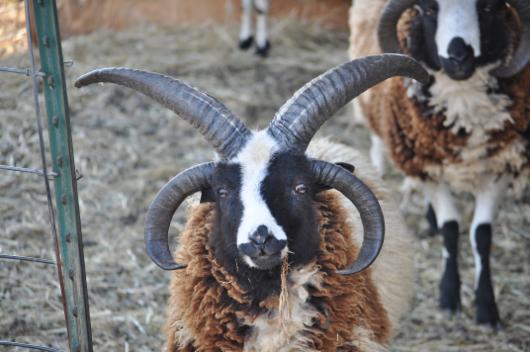 Jonah sired lambs 2017 and 2018
Painted Rock Moses
Moses is one of our all time favorites. 4 horn lilac. He sired lambs for us 2013-2016.
Avillion-FCS Malachai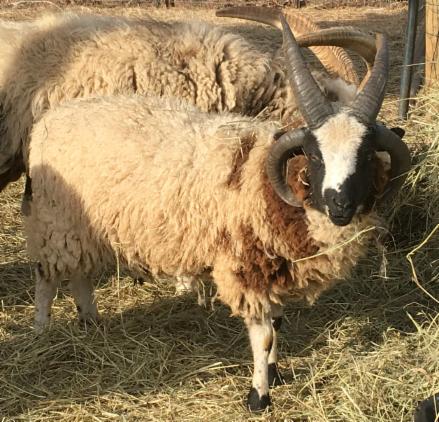 Malachai sired some of our 2017 lambs. He is the sire of Wiggle Hill Kaine.
Wiggle Hill Gabriel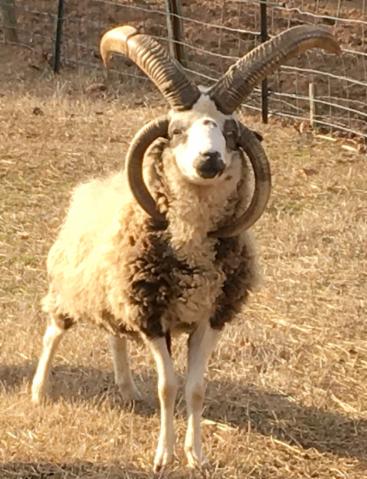 Gabriel is the sire of some of our 2017 lambs. His sire is Perfect Spot Jasper, below.
Kreutzer Farms Boyd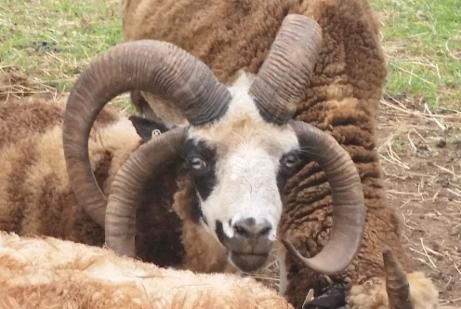 Boyd sired 2016 lambs. He is the sire of Wiggle Hill Jonah.
Wiggle Hill Hennessey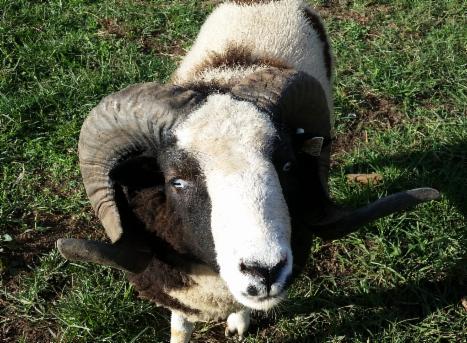 Hennessey sired 2016 lambs for us when he was visiting from Mellowspring Farm.
Son of Grayling below
Sweetgrass Grayling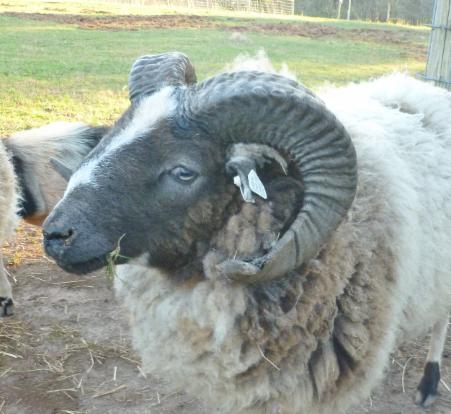 Gorgeous 2 horn lilac, sired 2014 lambs.

Never
Winter Galore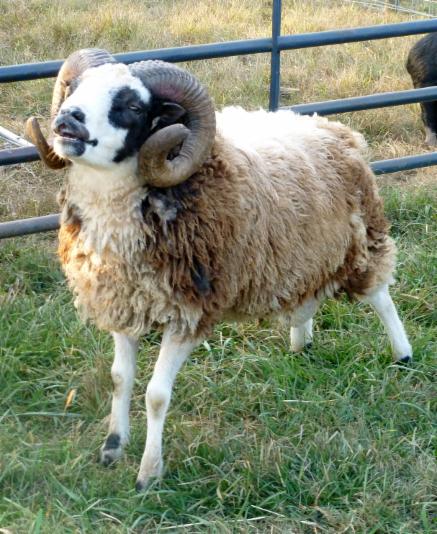 Sired lambs 2012-2014.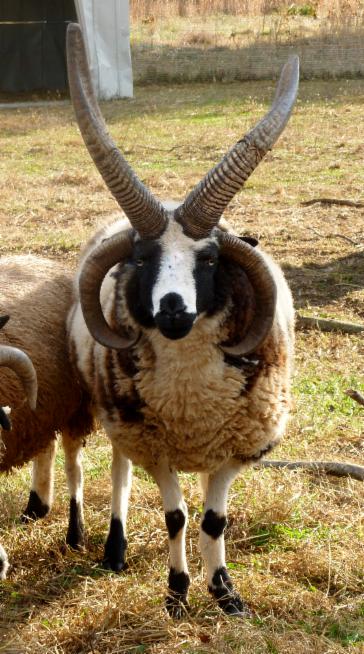 ISeeSpots Misty X Perfect Spot Jasper, Sired 2014 lambs

Perfect Spot Jasper
Jasper sired more than 50 lovely lambs for us 2007-2013.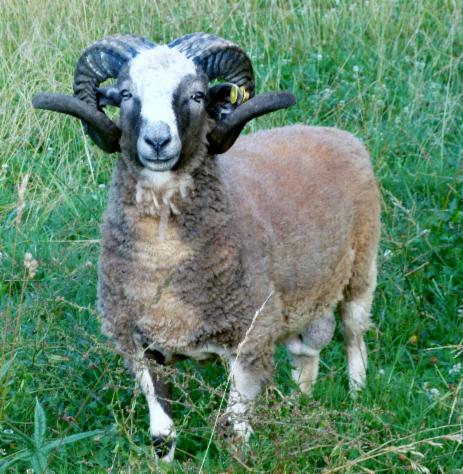 2 horn lilac. Oakley produced lambs for us in 2012 and 2013.